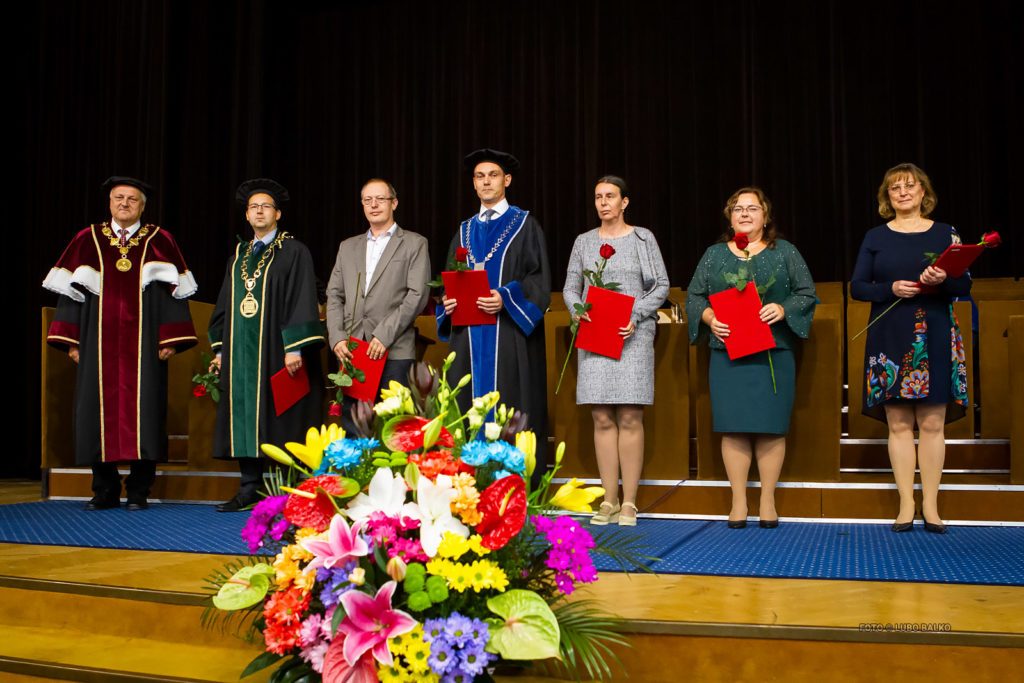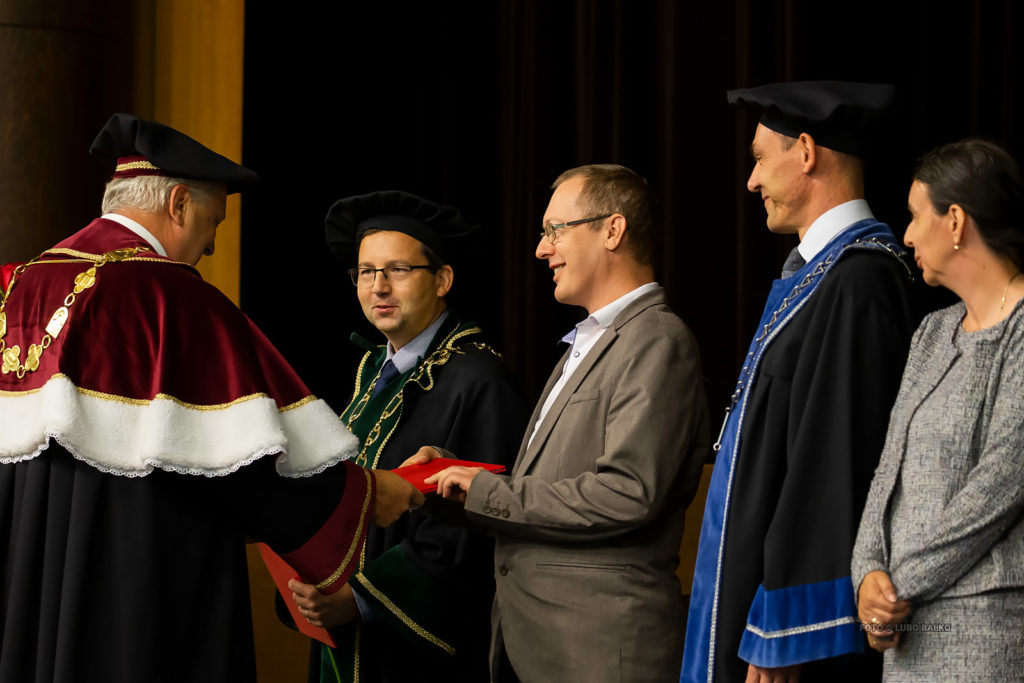 As part of the ceremonial opening of the academic year 2022/23 at the Constantine the Philosopher University in Nitra, the Rector's Award for extraordinary results in scientific, artistic and other creative activities for the year 2021 was awarded. The prizes were awarded in four categories: monographic work, pedagogical output, project activity and artistic output.
By the rector of CPU in Nitra, prof. Libor Vozar was awarded the following prizes in the project activity category:
doc. Mgr. Martin Drlík, PhD., RNDr. Ján Skalka, PhD. – for the Erasmus+ FITPED project Work-based Learning in Future IT Professionals Education,
prof. PhDr. Tomáš Sollár, PhD. – for the VEGA project, Managing the load in the process of recovery after a stroke,
doc. RNDr. Tünde Juríková, PhD. – for the KEGA project, Innovative study materials for the subject module Education for health and a healthy lifestyle for the study field of preschool and elementary pedagogy,
prof. PaedDr. Eva Stranovská, PhD. – for the VEGA project, Intervention program for developing reading literacy in a foreign language.
Thanks and congrats to all people that took part in this project!!!